Family Life is proud to offer Biblical counseling for individuals, couples, and families. Our counselors provide a distinct Biblical approach to the field of personal counseling. Jesus teaches that our thoughts, motives, and actions flow from a sinful heart. Biblical counseling addresses the heart, because heart-change brings about life-change as the Holy Spirit works in a person.
Family Life provides mental health services in the form of:
Personal and premarital counseling
Marital and relationship counseling
Group therapy
Parent/child counseling
Addiction counseling
All information given to or discussed with our counselors is always kept confidential. We are confident God will give you peace and grace on the road to healing.
Family Life Counselors
Gary Short / Biblical Counseling Director, Counselor (LCSW-R) | email
Gary began serving as director of the Biblical Counseling Department in 2008. In addition to overseeing the department, Gary counsels individuals, couples, and families. Gary loves every aspect of being a counselor and daily thanks God for the privilege of helping those that seek Godly wisdom for their concerns.
- Licensed clinical social worker
- Masters in Social Work, EMDR certified (treatment for trauma)
- Clinical experience with individuals and couples, marriage/premarital, and child/teen/parent issues
- Expertise in treating abuse (verbal, mental, sexual, physical), drugs, alcohol, aging, anxiety, sexuality, communication, pornography, and depression
Barb Short / Biblical Counselor (LCSW-R, RN) | email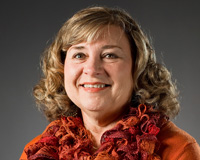 After working for 18 years at the Steuben County Community Mental Health Center, Barb joined Family Life's Biblical Counseling staff in September 2010. Barb counsels individuals, couples, families, and small groups with difficult life issues such as anxiety, depression, domestic violence, and sexual abuse. She is blessed by the Lord to help hurting people in any way she can.
- Licensed clinical social worker
- Masters in Social Work, EMDR certified (treatment for trauma)
- Extensive clinical experience in mental health, dealing with individuals and groups
- Expertise in treating anxiety, depression, PTSD, OCD, phobias, sexual abuse, domestic violence, relationship issues, and more
Healing Journey Classes
"The Healing Journey" at Family Life sprung out of our connection with His Healing Light Ministries in Colorado Springs. The original founders, Kari Haj-Hussein and Cyndy Sherwood, created the program to help heal the mind, heart, and emotions with solid counseling practices combined with the power of Biblical truth. The goal is to bring men and women closer to God and His Word to help them identify and heal from wounds caused by:
Abandonment
Lost loved ones
Abortion
Sexual orientation
Anger
Depression/Anxiety

Bitterness
Dissociation
Difficult relationships
Divorce
Unforgiveness
Addictions

Self-hatred
Shame
Adoption
Rejection
Abuse
Pornography, and more...

The Healing Journey curriculum is used in 3 ways:

Classes - A 29-week, comprehensive Bible study presenting weekly teachings from scripture on various aspects of healing. After the large group study is an hour of small group processing. Groups are facilitated by trained leaders who have applied the principles to their own lives and have watched God produce amazing results! There are men's groups, women's groups, and groups for married couples.

Individual Sessions - Scheduled by appointment, these personal sessions are also with Gary and Barb Short and available for men and women.

Boot Camps - For people who have gone through the 29-week Healing Journey Class and wish to lead their own, these 4-day camps train new leaders to use the curriculum to help others and spread God's mercy and healing to their community.

Cyndy Sherwood
His Healing Light Ministries